Products & Services
The Heartland Healthcare Coalition utilizes the leverage of its large block of lives represented by our members to purchase health care products and services at a very competitive price while insuring a high level of quality and service.
Our current value added products and services include:    
Dental Plans (Regional & National)
CIGNA Dental

CIGNA Dental offers a variety of dental plan options for Employers to choose from, including PPO's and Traditional Indemnity plans. CIGNA Dental PPO's, for example, let your employees choose any dentist, in or out of the preferred network. Coverage includes most preventive procedures at low cost or no cost to members. Network dentists agree not to bill members for the difference between plan payment and  usual fees, which saves your employees out of pocket expenses.
Pharmacy Network Options (Regional & National)
Optum Rx

OptumRx offers one of the industry's most flexible PBM program. As one of the three largest participants in the PBM and Specialty Pharmacy sector, OptumRx creates smarter health care connections to help more than 65 million Americans realize improved care, lower costs and a better overall experience. Adapting to fit each client's needs, OptumRx utilizes the power of data and technology to provide insights and recommendations employers need to anticipate market trends, evaluate plan performance and calibrate overall benefit strategy.
OptumRx understands the unique requirements of employers in the health care environment and this engagement enables you to take advantage of savings and access to the industry leading PBM services built to your specifications. Employers who choose OptumRx receive the following advantages:
Innovative and tailored solutions
Dedicated account management
Patient-centered BriovaRx® specialty pharmacy
Best-in-class implementation and customer service
Formulary and Utilization Management options
Formulary and Utilization Management options
Medicare Part D and Employer Group Waiver Plan (EGWP) Services and Support
CVS Caremark

CVS Caremark pharmacy benefit management services are designed to deliver effective and appropriate medicines with the greatest cost savings. They place a premium on convenience, offering plan participants the choice of getting their medicines at one of more than 64,000 participating local retail pharmacies or through the Caremark mail service pharmacies for home delivery of maintenance medications.
Vivid Clear Rx
Clear intentions, clear savings, clear proactive strategic approaches.
Differentiators:
Speciality drugs – best in class management.
Strategic partnerships – management of spend and trends.
Tailored reporting.
Elixer
https://www.elixirsolutions.com/
A Visibly Different Pharmacy Benefit Alternative for Heartland Healthcare Coalition Members
The Elixir Common Sense Approach
Consolidation continues in the health care industry among health plans, pharmancy chains, and pharmacy benefit managers (PBMs) leaving plan sponsors with fewer options and less flexibility. Elixir was founded on the simple idea of doing things differently and aligning interests with those of clients and their employees.
Elixir built the original pass-through pricing model, along with patented technology to provide rebates and discounts at the point of sale. They offer clients exceptional value through flexible plan design options, robust patient analytics, and highly customizable networks. This common sense approach helps you better manage and understand what you're spending, and how to optimize the pharmacy care experience for your employees and dependents.
Regional and National Vision Care Services
Vision Service Plan
www.vsp.com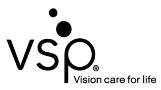 VSP has more than 26,000 doctors in 20,000 offices across the country. Whether your employees live in the city, suburbs, or rural areas, VSP doctors are nearby- an Average of only four miles from where the Members live or work. What's more, VSP Doctors provide both eye exams and Eyeware, making them a convenient "one-stop" means of obtaining eyecare benefits.
Teladoc Health
www.teladochealth.com

A new healthcare strategy: whole person virtual care.
"Surround Sound" Care – dedicated support team – PCP, RN MA.
Easy access to care.
At-home help.
Personalized help.
24/7/365 Support.
Expert referrals.
Reverse Auction – Ancillary Benefits
Avant
Managing RFP events for a variety of group ancillary insurance products and services.
Avant Speciality Benefits delivers best in class procurement results to customers by leveraging our combined comprehensive employee benefits knowledge and proprietary Avant Marketsource (AMS) reverse auction sourcing solution.
AMS Solution:
 Technical and Financial review.
Cloud-based, transparent, technology-driven market engagement.
Objective response and vendor evaluations.
The products and services in any given procurement event will dictate the appropriate supplies to consider for inclusion, eligble insurance carrier and third-party administrator supplies including all entities with an A-rating from A.M Best where relavent or an equivalent adequate accredidation.